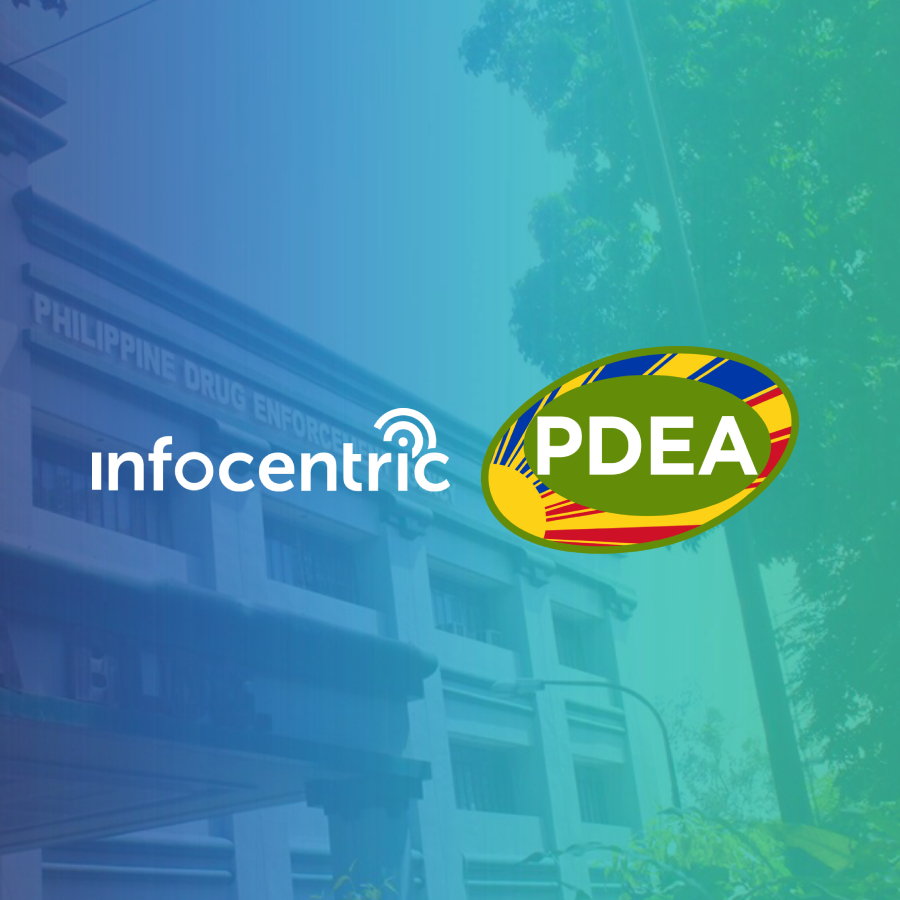 The Philippine Drug Enforcement Agency (PDEA) started its culture centered on Information and Communication Technologies (ICT) to open up a wide range of new communication methods that run in real time.
This is to efficiently carry out its mission to enforce all provisions on any dangerous drugs and/or precursors and essential chemicals as the implementing arm of Dangerous Drugs Board (DDB) and the lead government agency in the enforcement of the provisions of Republic Act 9165 otherwise known as the "Comprehensive Dangerous Drugs Act of 2002".
PDEA National Office and Regional Offices Connectivity and Security, Information and Communications Technology (ICT), hardware and software requirements and other equally important ICT related projects are part of its digitisation priorities. Similar to other government agencies around the globe, their operations demand for greater availability, ease of access, and efficiency in many areas of their everyday activities – this is where Infocentric Solutions Inc., proved to be the right technology partner to carry out these initiatives with PDEA.
The Philippine Drug Enforcement Agency said "Based on the completed and ongoing ICT projects, Infocentric shows high sense of professionalism which resulted in the successful completion of the previous or aforesaid ICT projects. Further, Infocentric Solutions closely coordinates and monitors the ongoing ICT projects of the agency." "Infocentric successfully conformed or complied with the provisions of Terms of Reference which were custom-made to the ICT requirements of the agency." PDEA added.
When asked about PDEA's experience working with Infocentric, "Based on the completed ICT projects, the best thing about the provided products or services are the high or superior quality with excellent technical support for labor, parts and services. Furthermore, expert technical assistance and/ or guidance being provided when needed. Dependable and reliable service 24/7." PDEA said.
PDEA, sees that "With the aforementioned completed ICT projects, we promptly address the concerns, inquiries and other related matters needed by the respective clients."
Discover how we can help you with your Information and Communication Technologies (ICT) transformation initiatives! Visit https://infocentric.ph/ to learn more or call/email us at +63 (2) 8240 8899 | info@infocentric.ph.